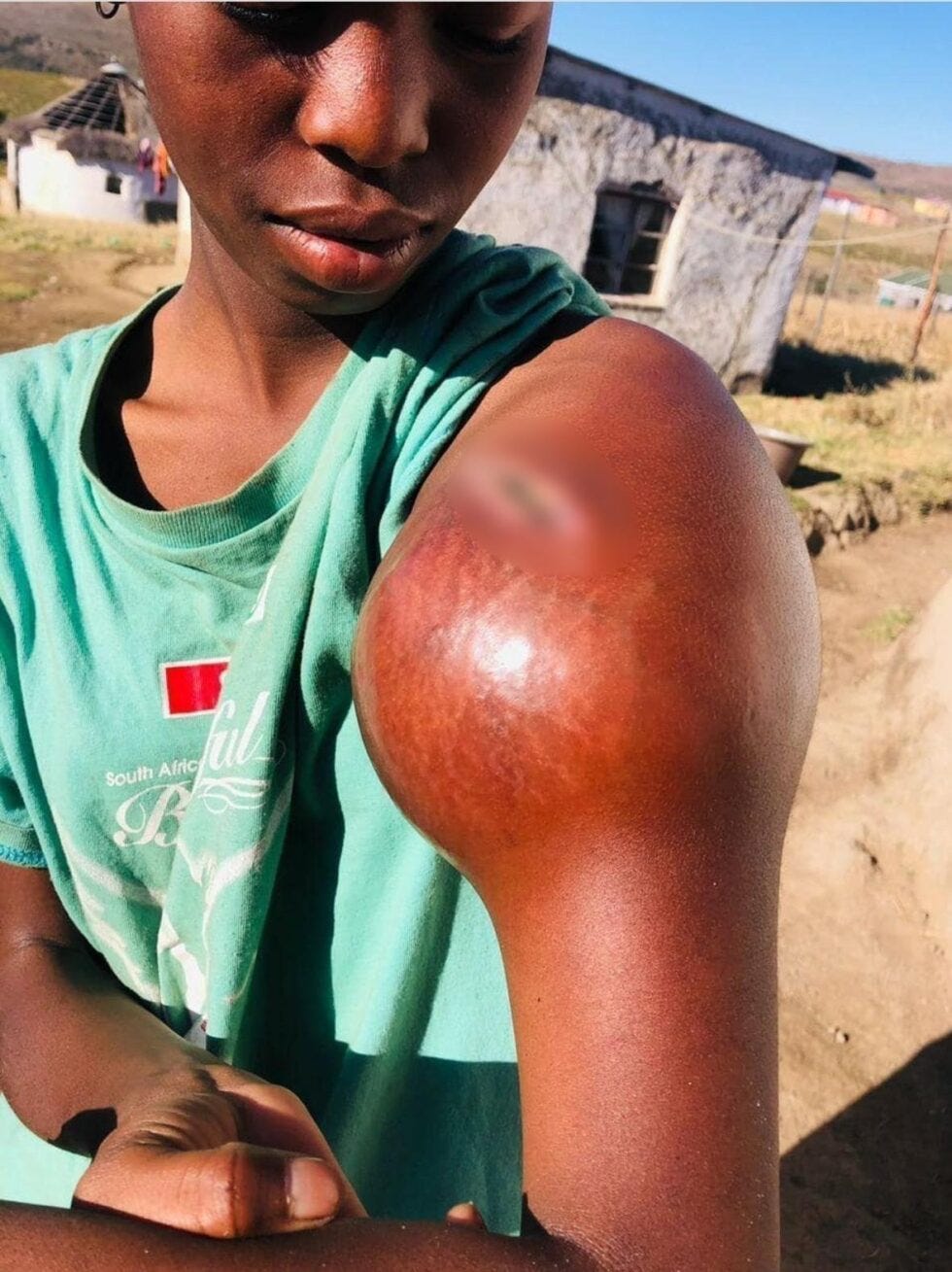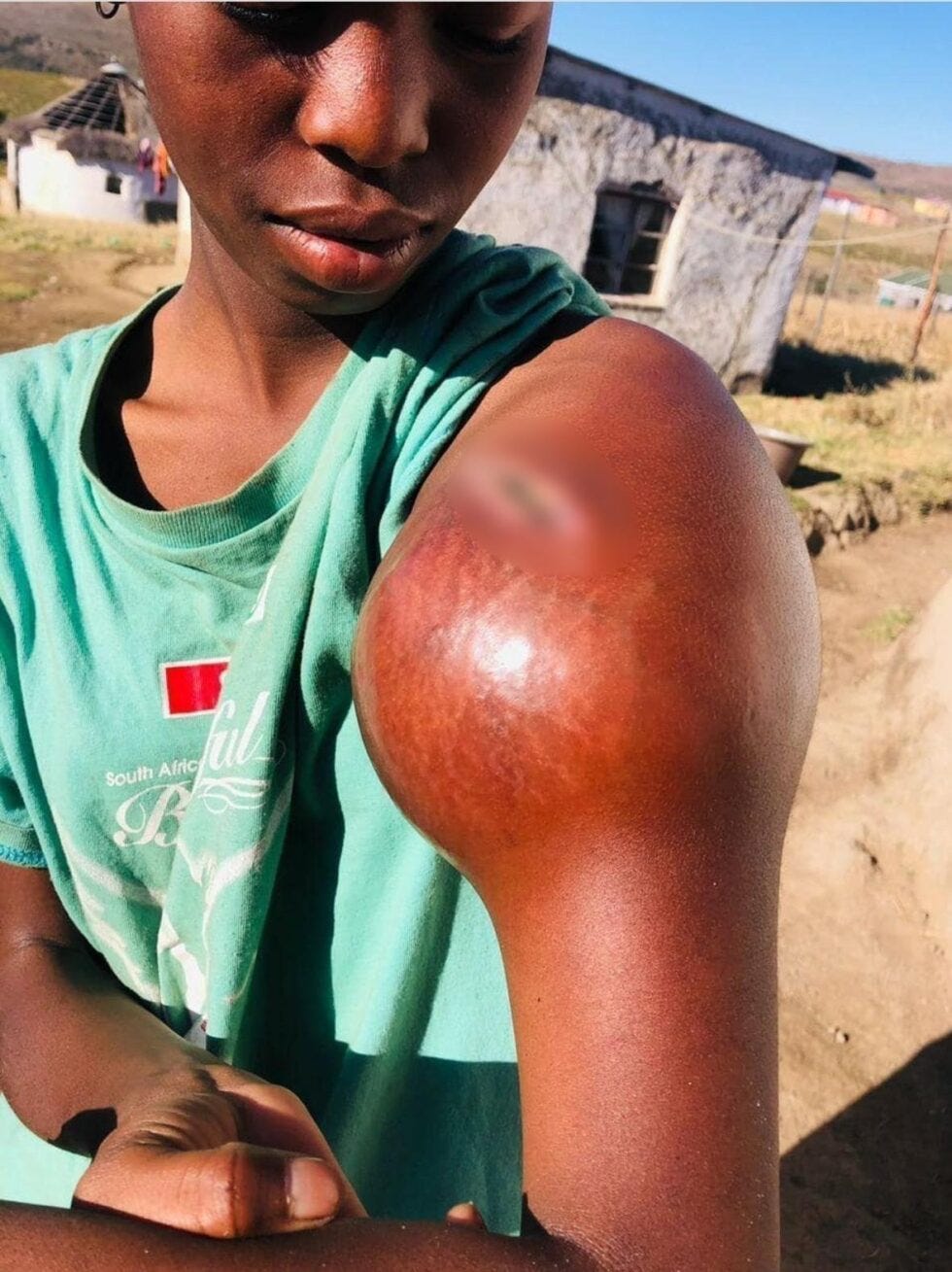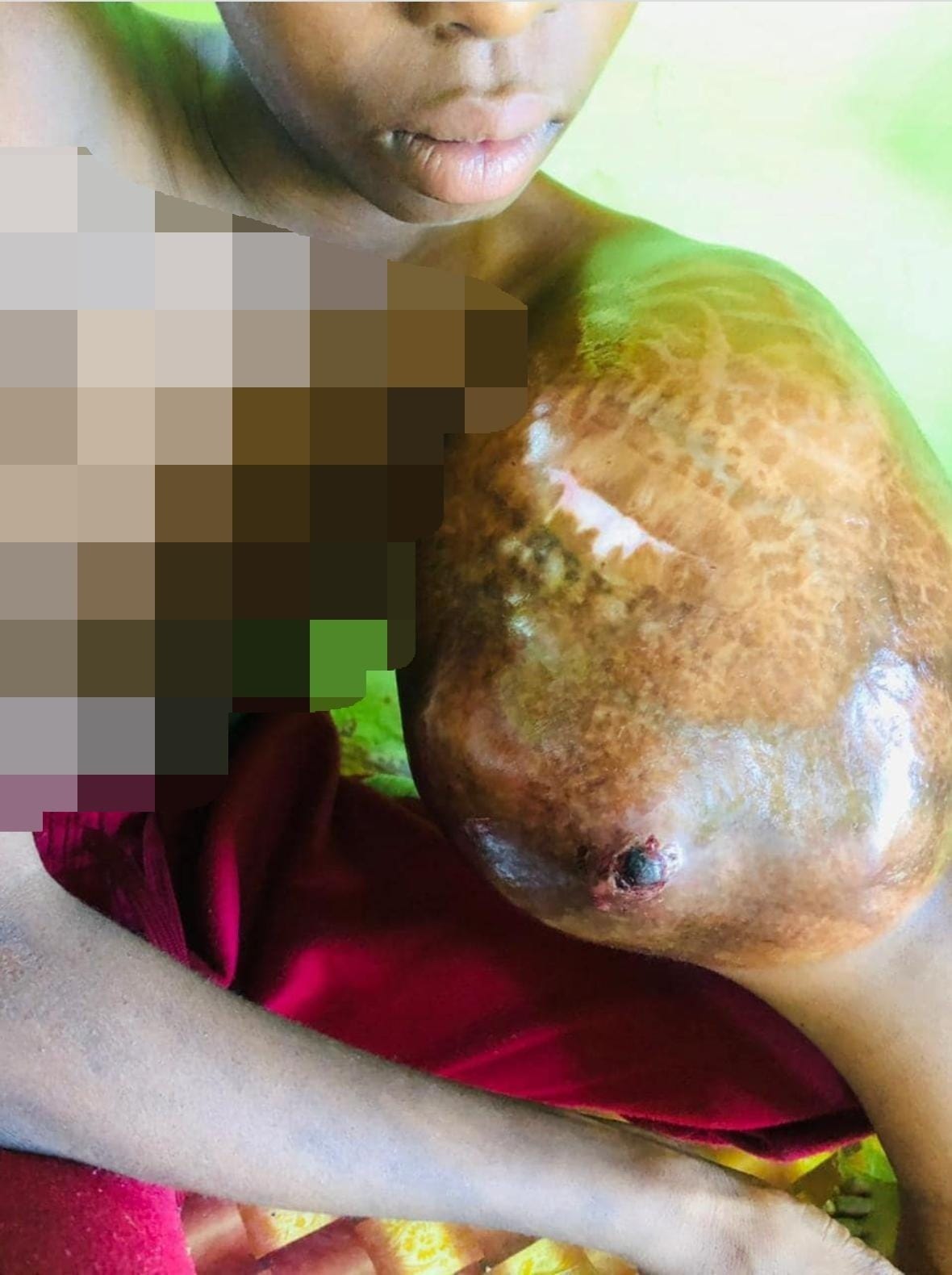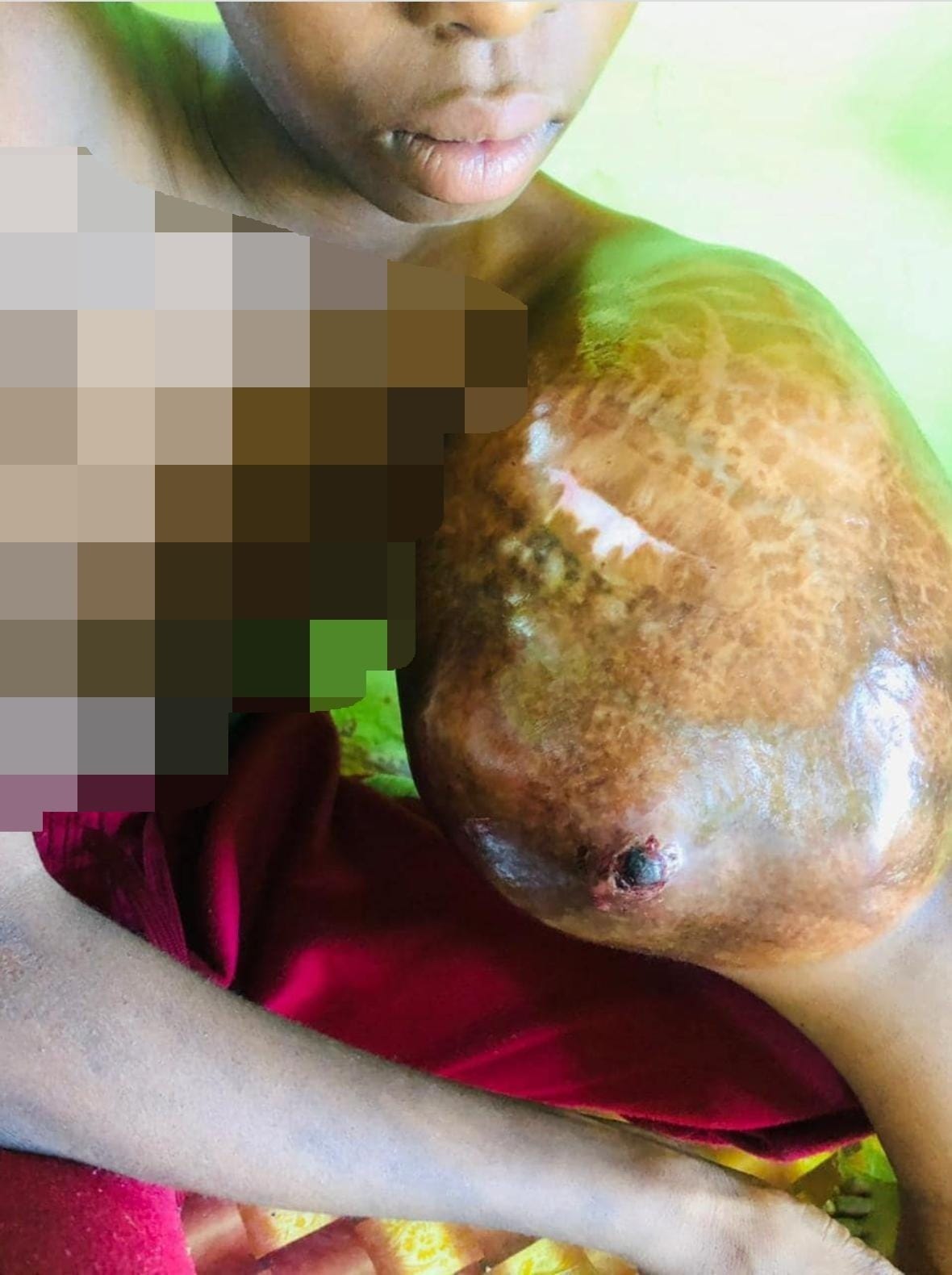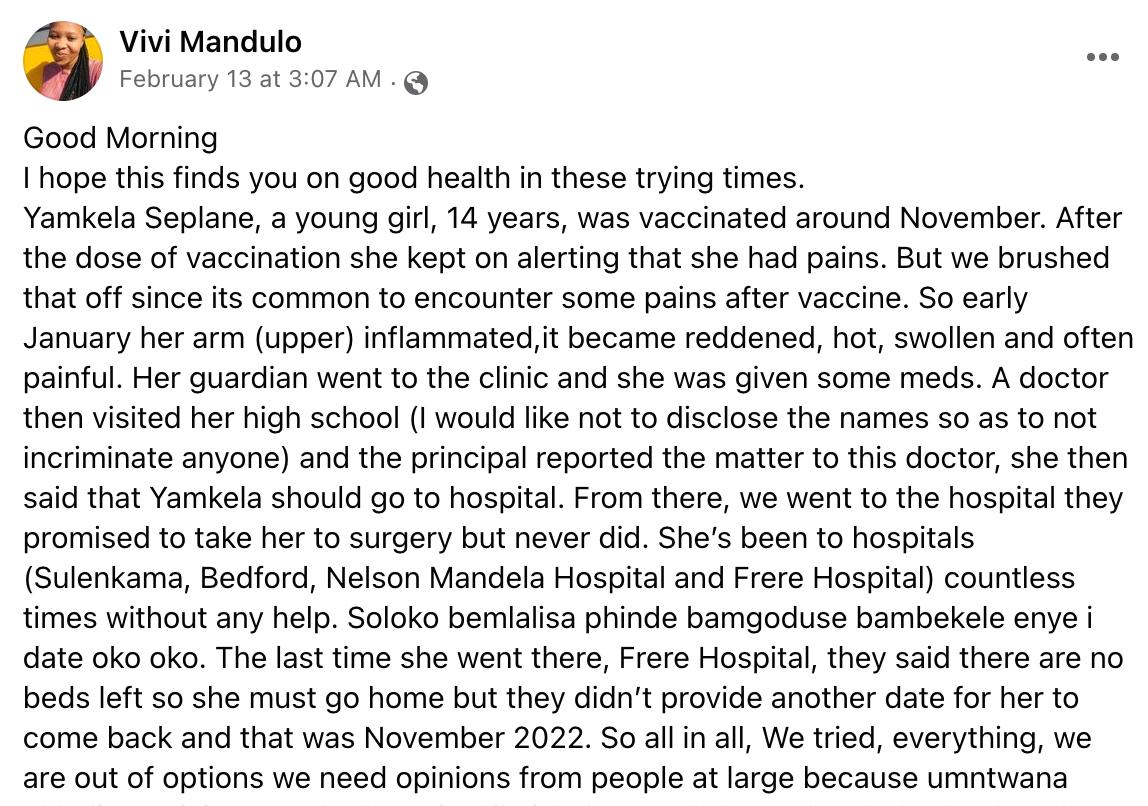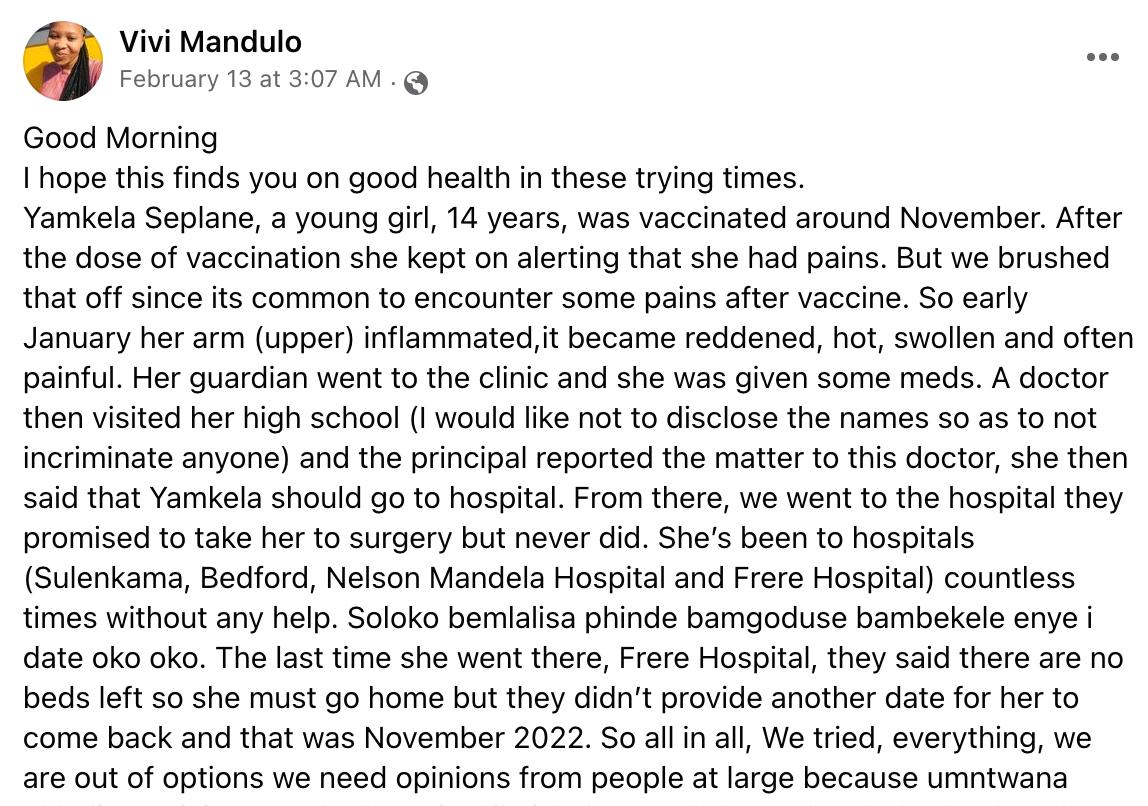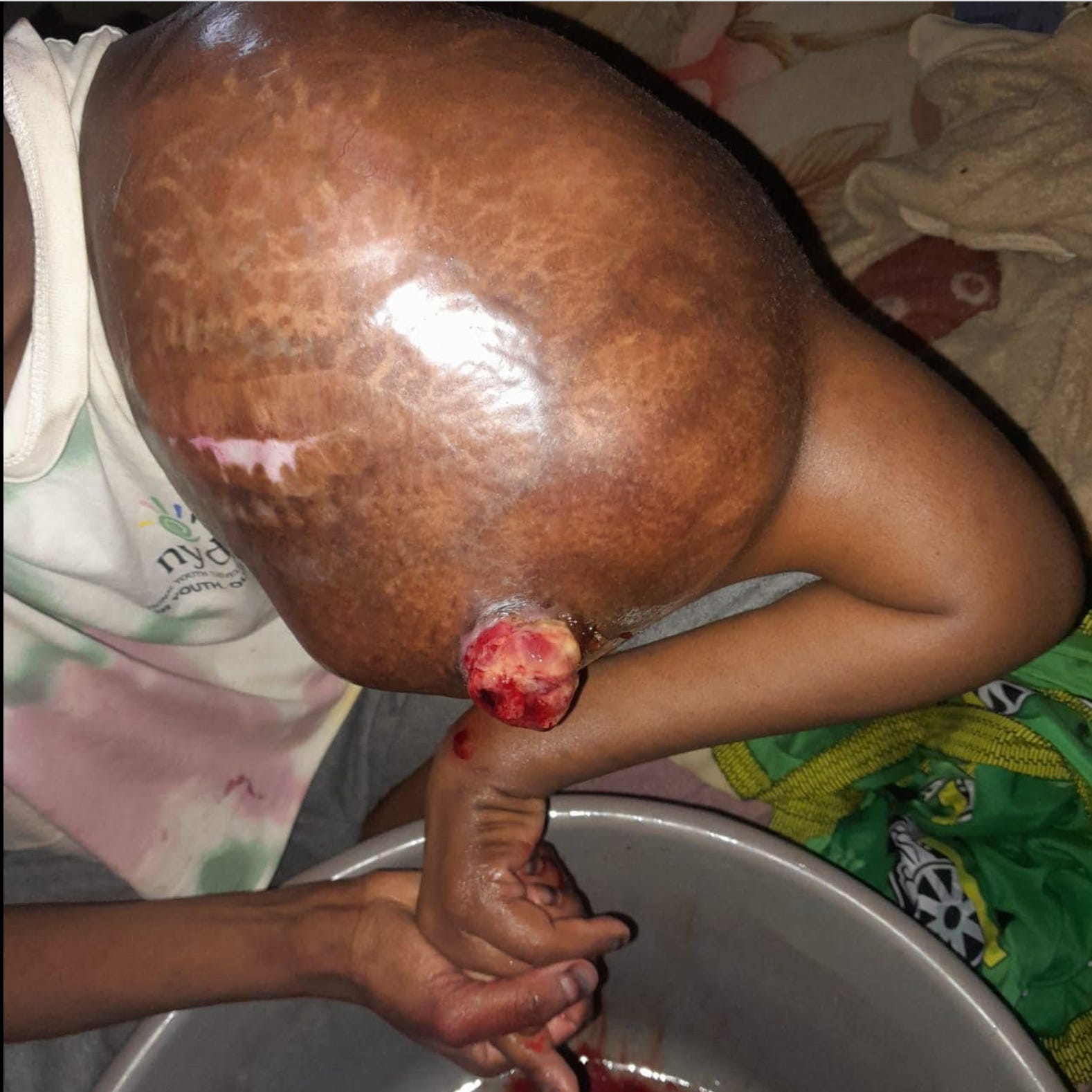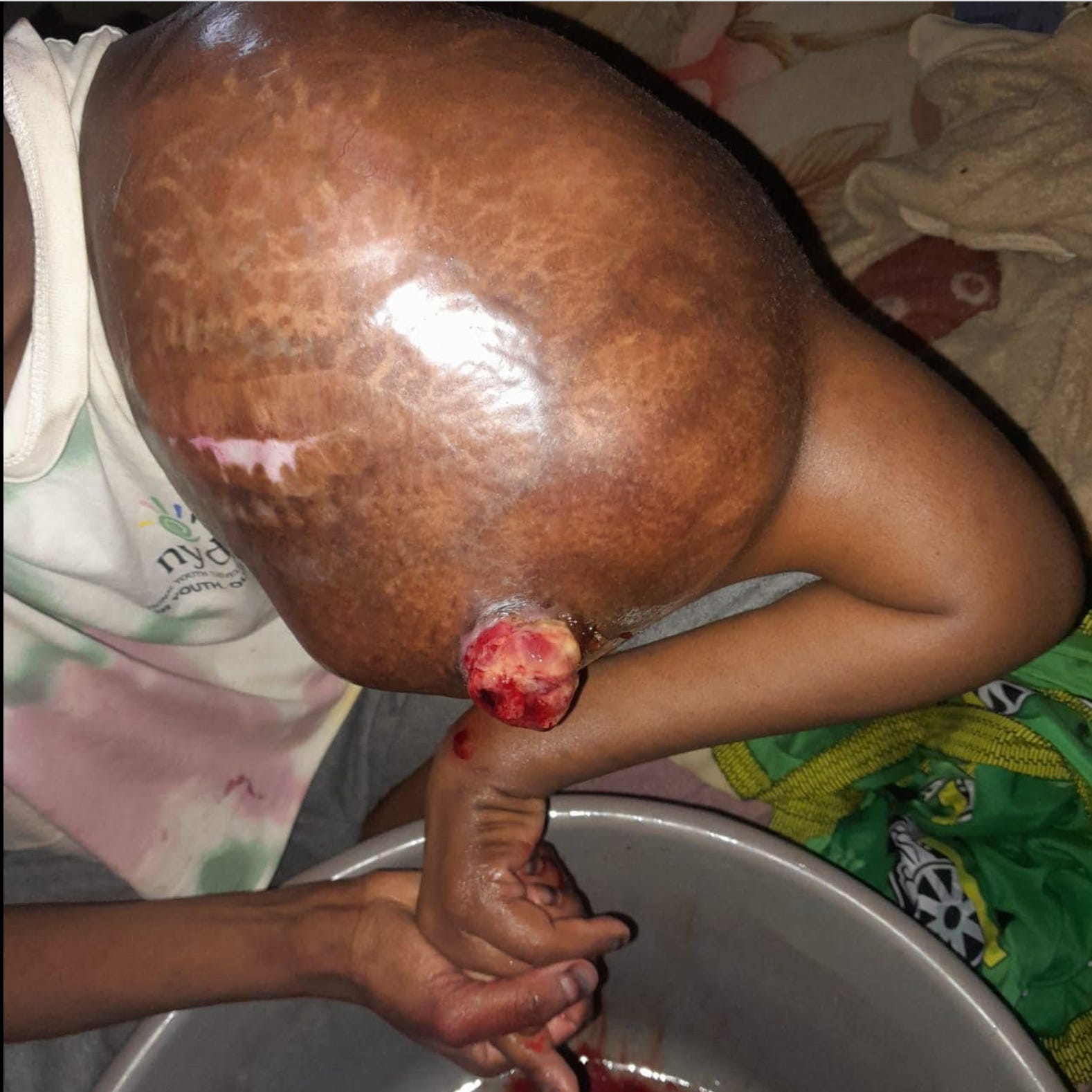 14-Year-OldDevelopsGrowthFromCovidVaccineInjectionSitewow
14-Year-OldDevelopsGrowthFromCovidVaccineInjectionSite
14-Year-OldDevelopsGrowthFromCovidVaccineInjectionSiteworse
14-Year-OldDevelopsGrowthFromCovidVaccineInjectionSitetweet
14-Year-OldDevelopsGrowthFromCovidVaccineInjectionSiteevenworse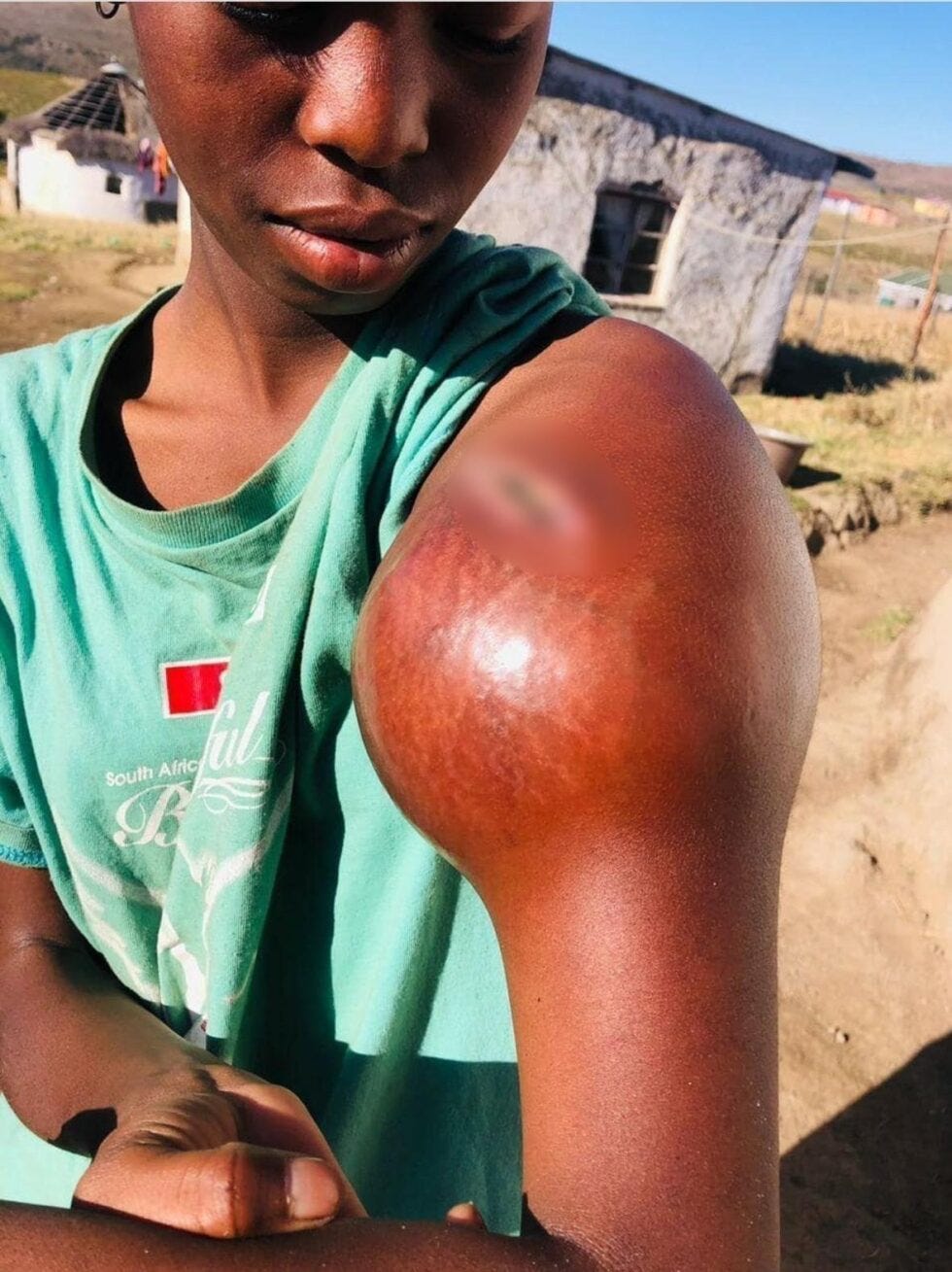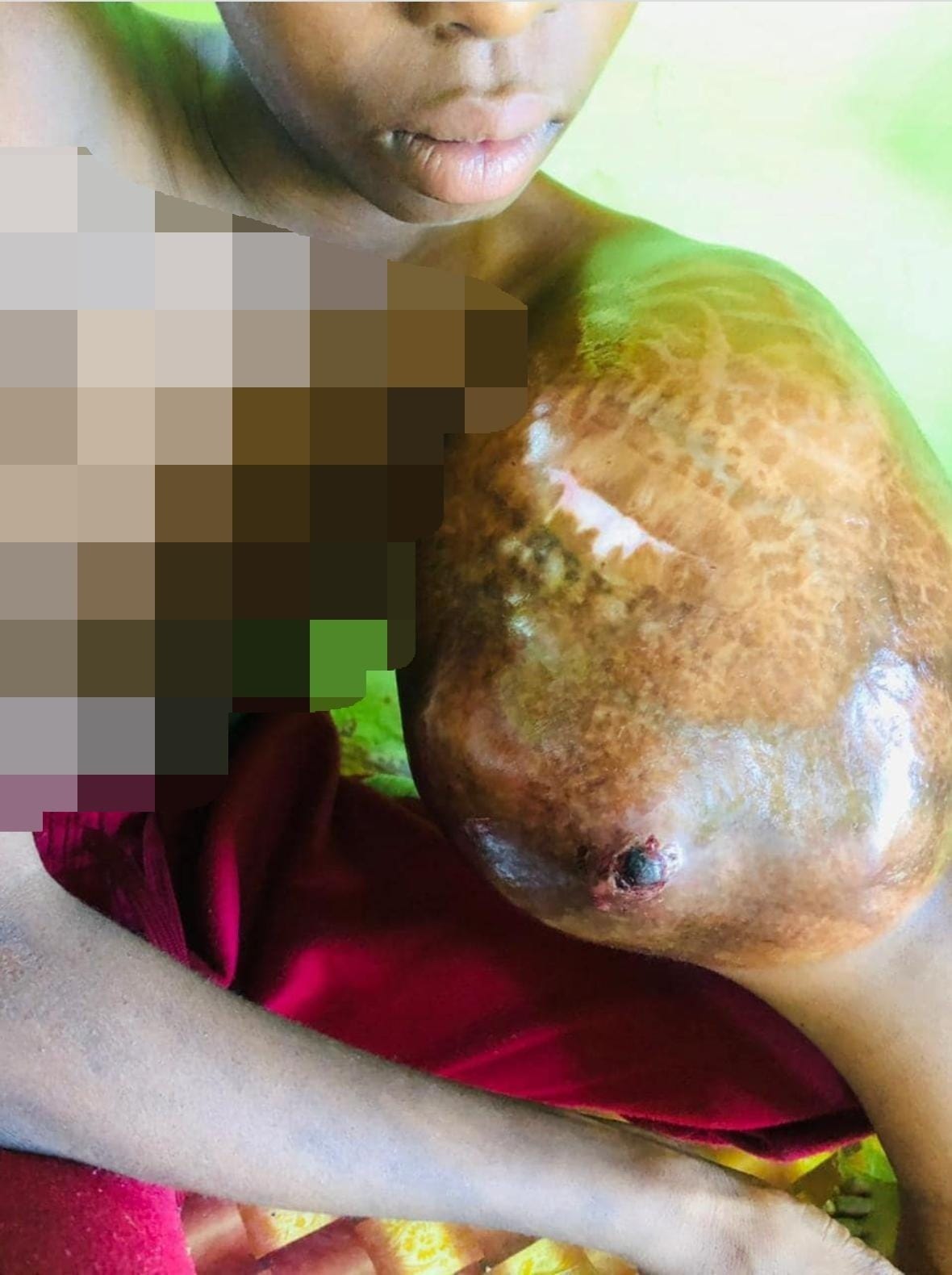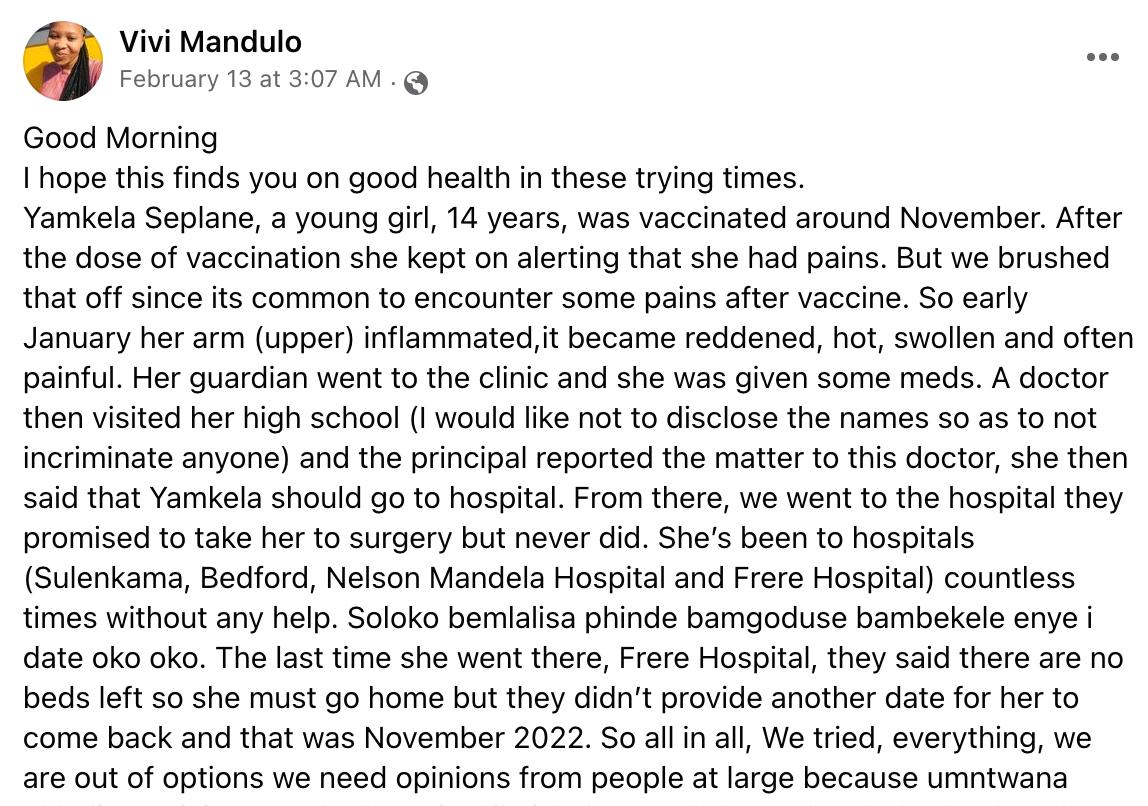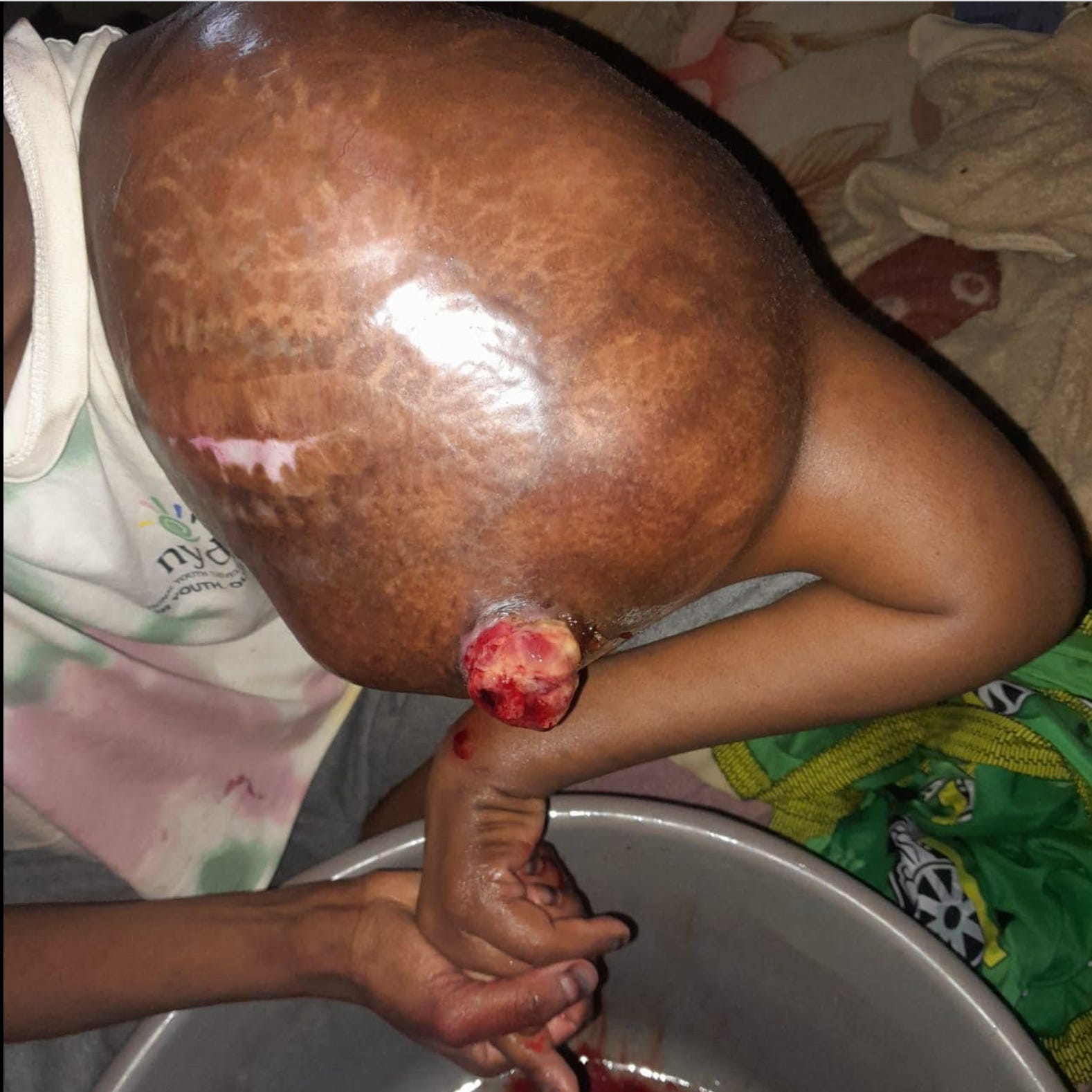 (RPC) Yamkela Seplane, a 14-year-old in the South Africa are, developed a huge cancerous growth at the injection site after one dose back in November 2022.
On Feb. 13th, Facebook user Vivi Mandulo made a post bringing awareness to the story of Yamkela Seplane. Vivi explains that Yamleka took her first dose of the Covid vaccine back in November 2022 and started experiencing pains.
"After the dose of vaccination she kept on alerting that she had pains. But we brushed that off since its common to encounter some pains after vaccine. So early January her arm (upper) inflamed, it became reddened, hot, swollen and often painful."
Vivi reports that Yamkela's guardian went to a clinic where they provided them with some medication. After this visit, a doctor visiting Yamleka's high school was made aware by the principal of the situation at hand. After taking a look, the doctor recommended for Yamkela to go to a hospital. At the hospital they promised to take her to surgery but never followed through with it. Vivi continued, "She's been to hospitals (Sulenkama, Bedford, Nelson Mandela Hospital and Frere Hospital) countless times without any help. …The last time she went there, Frere Hospital, they said there are no beds left so she must go home but they didn't provide another date for her to come back and that was November 2022."
It appears Yamkela has gone to multiple hospitals but she has been turned down because of overcrowding or told her to make follow up appointments that are never scheduled. After much waiting, the doctors tested her injection site and classified her growth as cancerous. Due to the long period of time the growth was left untreated, they are now talking about having to amputate her arm entirely.
Commenters were curious as to what vaccine caused the malignant growth, to which Vivi confirmed it was the covid vaccine.